Please note:
We currently have all sizes available.  If you are requiring storage, please fill out the contact form via this website and provide the approximate date you need storage and we will be in touch as soon as possible.
Thanks 
Kingborough Lockup
Storage Facility in Launceston Available now.
The Launceston Lockup will feature 93 units in 3 popular sizes.
Enquires: www.thelauncestonlockup.com.au
Kingborough Lockup Storage Facility
Kingborough Lockup is a facility which provides secure self storage in Kingston Tasmania.With Kingborough being such a growing area, there is an ongoing need for good, secure self-storage facilities.
Our two facilities are clean, tidy, fully fenced and under 24-hour videosurveillance, with sensor lighting at the entrance to the site at night. Each client will be given their own access card to the gate and their Access is available 24 hours.
Do you  require more storage area?
TRADIES need room away from home to store their tools and equipment, but still need 24-hour access.
BOYS WITH MANY TOYS - Those with motor bikes, quad bikes, boats, classic cars, caravans often don't have enough room at home for their big toys. We have the option of secure outdoor areas for the larger toys like caravans and boats.
MOVERS - People moving home often need short-term storage for their furniture and belongings.
SALES REPS - A 24-hour storage facility is an ideal space for stock and/or samples.
VISITORS - Relatives coming to stay? Spare room full? Store your things with us and keep your visitors comfortable at home.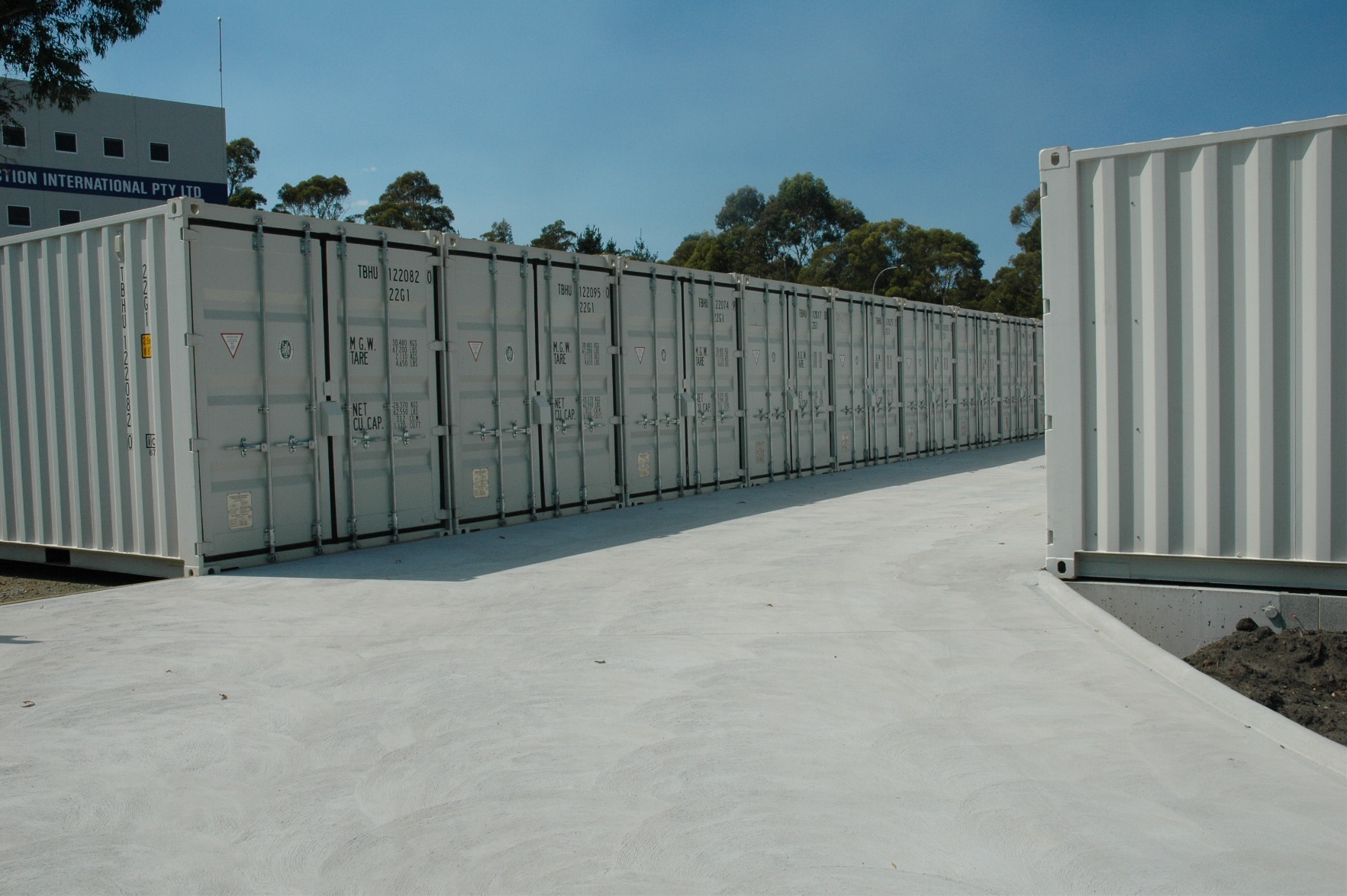 24-hour swipe card
CCTV for peace of mind
Storage unit sizes:
6m x 2.4m

3m x 2.4m

2m x 2.4m
We also have outdoor storage at the site.
Long and short-term storage available.
If you want safe and secure indoor storage in Kingston Tasmania,
Kingborough Lockup is for you.